This is a mini plugin that lets you edit the price string of WooCommerce products that are set free / zero price.
Since WooCommerce 3.0 there is no "Free!" text string used anymore. This plugin will install fine but might do nothing. I have not tested it with WooCommerce 3.
Alternatively you can try this snippet
.  
Before: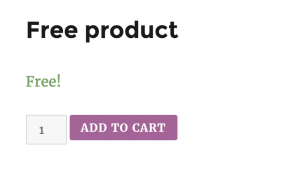 Settings: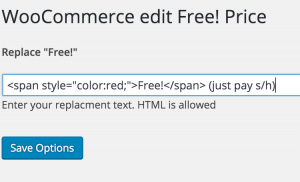 After: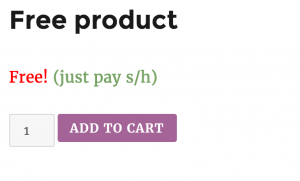 Download:
Download WooCommerce Change Free Price String plugin
Tested with:
WordPress 4.4.2
WooCommerce 2.5.5